The apogee of achievement in classical music is the string quartet. For intensity of feeling, intimacy of communication and sheer cerebral accomplishment, composers and performers of music for four members of the violin family are, at their best, unequalled.

Why string quartet?
Press a virtuoso soloist or a rank-and-file orchestral player and they are likely to confess that what they really want to be doing is playing in a chamber group. Those who do dedicate themselves to the string quartet can produce supreme heights of artistic expression and miracles of technical brilliance arising from collaboration of a closeness unparalleled in any other sphere.

The place
For 'chamber', substitute 'small hall', an architecturally accurate description of all seven venues engaged for this festival, though not one that gives a hint of the handsomeness of these largely hidden historical spaces.
Salzburg is probably the best possible location for a music festival (and indeed we are not the first to have realised that). Crammed into a cleft in the hills scoured by the fast-flowing River Salzach, the former seat of prince-archbishops is as dense with delights as any small town in Central Europe. A congeries of courts, alleys, passages, streets and squares threads through ancient structures of stone and stucco and enthrals both the visitor and the resident with picturesque vistas, magnificent architecture and fine craftsmanship.
Perhaps more than any city of comparable size, there is an array of fine hotels from which to choose. And, constrained by the cliffs that mark the landward edge of the old city, it is small: all the hotels and concert venues, as well as the museums and the architectural monuments, are within easy walking distance of each other.

The music
This new festival – unlikely to be repeated for a number of years – brings together eight absolutely first-rate string quartet ensembles, ranging from the young but hugely talented to world-famous masters of the genre: the Casals, Chiaroscuro, Cremona, Marmen, Navarra, Schumann, Simply and Wihan all appear.
The range of quartets performed is balanced carefully between the greatest core composers (Haydn, Mozart, Beethoven, Schubert) and a range of styles and nationalities (Verdi, Ravel, Dvořák) – with a judicious peppering of additional performers (Mendelssohn Octet, Schubert Quintet).
With twelve concerts and multiple opportunities to meet the musicians, this will be a Martin Randall Festival like no other – an intense and convivial musical experience, enlightening and thrilling.

The musicians
Cuarteto Casals
Cuarteto Casals was founded in 1997 at the Escuela Reina Sofía in Madrid. Since winning First Prize at both the London and Brahms-Hamburg competitions, it has been a regular guest at the world's most prestigious concert halls.
In 2020 Harmonia Mundi released the final instalment of Cuarteto Casals' three-volume survey of the complete Beethoven quartets, to great critical acclaim. The following year, the quartet released the second part of its recording of the six Mozart quartets dedicated to Haydn, described by Strad magazine as 'a poignant distillation of the music's very essence.'
In addition, the quartet has been profoundly influenced by its work with living composers, especially György Kurtág, and has given the world premiere of quartets written by leading Spanish composers.
In recognition of its unique contributions to the cultural life within Catalunya and throughout Spain, Cuarteto Casals has been acknowledged as Cultural Ambassadors by the Generalitat of Catalunya and the Institut Ramon Llull.

Chiaroscuro Quartet
Formed in 2005, Chiaroscuro Quartet has been dubbed 'a trailblazer for the authentic performance of High Classical chamber music', and performs on gut strings and with historical bows. The quartet's unique sound – described in The Observer as 'a shock to the ears of the best kind' – is highly acclaimed by audiences and critics all over Europe.
Among its awards are the German Förderpreis Deutschlandfunk/Musikfest Bremen prize in 2013 and Germany's most prestigious CD award, the Preis der Deutschen Schallplattenkritik in 2015.
Recent engagements include enthusiastically received debut concerts at Vienna Konzerthaus and Philharmonie Warsaw, its debut at Carnegie Hall as part of its first US tour and a return visit to Japan. Other highlights are performances at the Edinburgh International Festival, Concertgebouw Amsterdam, London's Wigmore Hall and King's Place, Auditorio Nacional de Música Madrid.

Christian Poltéra
Since replacing Yo-Yo Ma performing the Elgar concerto with the Tonhalle Orchestra Zurich under David Zinman at the age of 17, Christian Poltéra has steadily established himself as one of the most prominent cellists of his generation. As soloist he has worked with many of the eminent orchestras of the world under conductors such as Riccardo Chailly, Bernard Haitink, John Eliot Gardiner, Paavo Järvi and Andris Nelsons.


Quartetto di Cremona
Since its formation in 2000, the Quartetto di Cremona has established a reputation as one of the most exciting chamber ensembles on the international stage. Regularly invited to perform at major music festivals and halls, the quartet garners universal acclaim for its high level of interpretive artistry.
Highlights of recent and upcoming seasons are performances at Wigmore Hall, the Concertgebouw, Elbphilharmonie and Berlin's Konzerthaus. North American tours are twice yearly, with a Carnegie Hall debut scheduled for October 2023 and a re-invitation from the Chamber Music Society in March 2024 at the Lincoln Center.
Previous prize-winning recordings include Italian Postcards, a double Schubert CD and the complete Beethoven String Quartets.
In 2019 it received the Franco Buitoni Award for its constant contribution to the promotion of chamber music in Italy and around the world.

Marmen Quartet
With a growing reputation for the courage, vitality and intensity of its performances the Marmen Quartet is fast establishing itself as one of the most impressive and engaging new talents in the chamber music arena. Multiple prizes include First Prize at both the Bordeaux and Banff International String Quartet Competitions.
The Quartet has performed at many prestigious venues including Wigmore Hall and Berlin Philharmonie, as well as appearing regularly across Sweden. Festival engagements have taken it to the Amsterdam String Quartet Biennale and BBC Proms, among others.
2022 saw the Quartet take up its position as Peak Fellowship Ensemble-in-Residence at the Meadows School of the Arts in Dallas, and in the 22/23 season it took part in the Australian National Academy of Music's Quartetthaus project, hosted by the Royal Albert Hall.
Further engagements include the Heidelberg String Quartet Festival, an extensive tour of Ireland and performances in Israel.

Navarra Quartet
The London-based Navarra Quartet has built an international reputation as one of the most dynamic and poetic string quartets of today. Selected for representation by YCAT (2006–10), it has been awarded the MIDEM Classique Young Artist Award, a Borletti-Buitoni Trust Fellowship, a Musica Viva tour, and prizes at the Banff, Melbourne and Florence International String Quartet Competitions.
The Navarra Quartet appears regularly at major venues throughout the world and international festivals such as Lockenhaus, Aldeburgh, Bath, Lammermuir, Bergen, Heidelberg, Aix-en-Provence and the BBC Proms.
Looking forward to the new season, the Navarra Quartet will be touring to Ireland, Scotland, Spain, and its festival in Weesp (Holland) focusing on eclectic repertoires containing Mozart, Bartók and Dvořák quartets as well as new commissions dedicated to the group. Navarra Quartet will also be recording Edward Gregson's complete chamber music for strings and the first volume of the Mozart Celebrated String Quartets.

Schumann Quartet
'Fire and energy. The Schumann Quartet plays staggeringly well [...] without doubt one of the very best formations among today's abundance of quartets, […] with sparkling virtuosity and a willingness to astonish' (Süddeutsche Zeitung).
The three brothers, Mark, Erik and Ken Schumann, have been playing together since childhood – while violist Veit Hertenstein completes the quartet.
A special highlight of the 22/23 season was a concert tour to Singapore, followed by concerts in Adelaide. It also performed multiple times at the Concertgebouw Amsterdam and Wigmore Hall, and undertook a major European tour with Anna Vinnitskaya in Spring 2023.
Its recordings are highly esteemed – Intermezzo won an Opus Klassik award, and Landscapes received the Jahrespreis der deutschen Schallplattenkritik, five Diapasons and was selected as Editor's Choice by BBC Music Magazine.

Simply Quartet
Originally founded in Shanghai under the auspices of Jensen Horn-Sin Lam, the Simply Quartet moved to Vienna to explore the essence and origins of quartet playing. It has already been awarded four first prizes at renowned chamber music competitions, taken part in the Great Talent programme at Vienna Konzerthaus, and was recently one of the selected ensembles of the ECHO Rising Stars series.
'The Simply Quartet doesn't play in front of, but explicitly for their audience, which makes everyone feel spoken to.' (Süddeutsche Zeitung).
The quartet is continuously searching for a deep understanding of the inherent language of music. It places great emphasis on combining the three contrasting cultures (China, Austria, Norway) upon which it draws inspiration to develop a musical language of its own.
Performances in 2023 include the Concertgebouw Amsterdam, Musikverein Vienna, Wigmore Hall, and concerts in Denmark, Norway and Colombia, among others.

Wihan Quartet
The Wihan Quartet has been described by International Record Review as: 'one of the best quartets in the world today', and since its formation over 35 years ago, has developed an outstanding reputation for the interpretation of its native Czech heritage, alongside the many classical, romantic and modern masterpieces of the string quartet repertoire.
As well as performing at many festivals in the Czech Republic and other parts of Europe, the Wihan Quartet has won many international competitions including The Prague Spring Festival and the Osaka Chamber Festa.
Much praise has been received for its recordings – Dvořák Op.34/Op.105 was chosen as a Recording of the Year by MusicWeb International and BBC Music Magazine found Dvořák Op.61 to be 'the finest recorded performance I have encountered to date'.
It is a great supporter of the work of the CAVATINA Chamber Music Trust, which gives inspirational concerts and master classes to young people in many parts of the UK.
Arrive a day early
Monday 6 May
We are offering the option of arriving at your hotel a day before the festival begins.
The price includes the flight, transfer from Munich to Salzburg and an extra night at your festival hotel. Dinner is independent.


Day 1
Tuesday 7 May
We have booked seats on a number of flights from London to Munich. Details are available on page 18. Transfer by coach from Munich to Salzburg.
The first festival event is a drinks reception and dinner in your hotel, or a nearby restaurant, before making your way to the Mozarteum for the opening concert.
Concert, 8.15pm
Mozarteum, Wiener Saal
Schumann Quartet
Simply Quartet
Beethoven | String Quartet No.11 in F minor Op.95 Quartetto serioso
Mendelssohn | Octet in E flat Op.20
It may seem paradoxical to open a quartet festival with music for eight strings. But with a work of such youthful verve and inventiveness – arguably the greatest ever produced by a teenager – who could complain? The Octet is paired with a quartet which we know Mendelssohn revered: Beethoven's turbulent, fanatically concentrated Quartetto serioso of 1810, written, according to the composer, not for the public but for a small group of connoisseurs.
The several institutions which bear the Mozarteum name have their roots in the 50th anniversary commemorations of Mozart's death, which took place in Salzburg in 1841, his widow Constanze being the prime mover. A concert hall was one of the outcomes. The current building opened in 1910 in a style which is vaguely Art Nouveau and loosely evokes décor of Mozart's time. Our concerts are in the smaller of the two auditoria, the Wiener Saal (Viennese Hall).

Day 2
Wednesday 8 May
This morning and afternoon the audience is split into two.
Short talks are given just before these, and the remaining concerts during the festival, by Dr Katy Hamilton or the musicians themselves.
Concert, 10.30am or 2.15pm
Residenz, Konferenzzimmer
Schumann Quartet
Mozart | String Quartet No.15 in D minor K.421
Brahms | String Quartet No.3 in B flat Op.67
Mozart famously dubbed the six quartets he dedicated to his friend Haydn 'the fruits of long and arduous labour'. In the second of these masterpieces, K.421, the minor key is the cue for a work in which pathos can shade into tragedy. Its companion is the last and most relaxed of Brahms's quartets, music which revives the spirit of Haydn in the composer's own romantic idiom.
The Royal Privy Council used to gather in the Konferenzzimmer ('Conference Room'), which has red silk wall hangings dating to c. 1770. Here, at the age of six, Mozart gave his first concert at court, and many of his works – for instance his A major Violin Concerto K.219 – were first performed here.
Concert, 10.30am or 2.15pm
University, Bibliotheksaula (Library Hall)
Simply Quartet
Haydn | String Quartet No.1 in G Op.77
Schumann | String Quartet No.1 in A minor Op.41 No.1
Haydn's last two completed quartets, published as Op.77, gloriously crown a lifetime's endeavour while gazing into the 19th century. Some 40 years later, Robert Schumann steeped himself in the string quartets of Haydn, Mozart and Beethoven before embarking on three quartets of his own. All three infuse traditional Classical forms with Schumann's unique poetry and fantasy.
The Bibliotheksaula (Library Hall) dates to the 17th century and is a wonderfully atmospheric room with ancient calfskin volumes against all four walls and a wooden Venetian-style coffered ceiling.
Concert, 6.00pm
Marionette Theatre
Navarra Quartet
Britten | String Quartet No.1 in D Op.25
Schubert | String Quartet No.14 in D minor Death and the Maiden
From its otherworldly opening, Britten's First String Quartet, composed in the USA in 1941, is a work of haunting originality. The nocturnal slow movement foreshadows the Moonlight interlude in Peter Grimes, while the finale sparkles with a Haydnesque wit and zest. Britten would have approved of his quartet's pairing with the demonically driven Death and the Maiden Quartet by his beloved Schubert.
50 years ago the ballroom of the former Mirabell Hotel became the first permanent home of the internationally famous Salzburg Marionette Theatre. The delightful interior and acoustics make this charming little theatre an excellent venue for chamber music.

The concert is followed by dinner for all participants.


Day 3
Thursday 9 May
Concert, 10.30am
University Mozarteum, Solitär
Quartetto di Cremona
Wolf | Italian Serenade
Verdi | String Quartet in E minor
Mozart | String Quartet No.1 in G Lodi
This programme might be dubbed 'The Italian Connection'. The teenaged Mozart composed his breezy first quartet while holed up in an inn in Lodi. Wolf's bouncy, tuneful Italian Serenade proclaims the composer's lifelong love of the south. Verdi insisted that he had written his sole quartet 'for mere amusement'. Yet as he must have secretly acknowledged, he created a work whose grace and lightness of touch conceal the subtlest craftsmanship.
Solitär is a cuboid, stone-clad, acoustically excellent concert hall which opened in 2006. The wall behind the stage is entirely glass, allowing views over the Mirabell Gardens and the hills beyond.
Make your way up to the Hohensalzburg Fortress either on foot, or by funicular.
Concert, 2.30pm
Hohensalzburg Fortress, Wappensaal
Wihan Quartet
Haydn | String Quartet in D Op.64 No.5 The Lark
Dvořák | String Quartet No.10 in E flat Op.51 Slavonic
Among Haydn's 68 string quartets, those with nicknames have always been the most popular. High on anyone's list is the ever-delectable Lark Quartet, which takes its name from the first movement's high-soaring violin melody. It makes a perfect fit with the pastoral lyricism of Dvořák's quintessentially Czech Op.51 Quartet, composed shortly after the Slavonic Dances had brought him international fame.
The fortified hilltop residence of the archbishops of Salzburg was begun in 1077. Six centuries of extension and accretion resulted in a structure that dominates the skyline of the old city and is one of the largest fortresses in Europe, its defensive capability being successfully tested as late as the 17th century. The dark wood panelling and ceiling of the Wappensaal (Heraldic Hall) provide agreeable acoustics as well as charm.
Dinner is independent. Return to the Wiener Saal for the evening concert.
Concert, 8.15pm
Mozarteum, Wiener Saal
Chiaroscuro Quartet
Christian Poltéra cello
Beethoven | String Quartet No.8 in E minor Op.59 No.2 Razumovsky
Schubert | String Quintet in C D956
With Beethoven's mighty Razumovsky quartets of 1806 the string quartet moved decisively from a private to a public medium. At the heart of No.2 is one of his most visionary slow movements, inspired by the music of the spheres. Similarly exalted and otherworldly, and sharing the same key of E major, is the Adagio of Schubert's famous C major String Quintet, music which the writer Thomas Mann asked to hear on his deathbed.

Day 4
Friday 10 May
This morning and afternoon the audience is once again split into two.
Concert, 10.30am or 2.15pm
Hotel Sacher, Wintergarten
Marmen Quartet
Haydn | String Quartet in D Op.33 No.6
Fisher | Heal
Ravel | String Quartet in F
Haydn claimed that his Op.33 quartets were composed in a 'new and special' manner, having not composed for the genre for almost ten years. Heal is an eight-minute work which was heavily influenced by the pandemic and the social distancing and healing that went with it, commissioned especially for the Marmen Quartet and written by New Zealander Salina Fisher. Maurice Ravel's String Quartet of 1903 ranges from the chaste classicism of its opening to a finale of wild contrasts inspired by Russian folk models. The ear-catching pizzicato scherzo, evoking Ravel's beloved Spain, has become a favourite quartet encore piece.
In a world seemingly creaking under the weight of luxury hotels and their self-proclaimed wonders, the name of Sacher stands out as the genuine article. The Viennese hotel, founded in 1876, took over the venerable Österreichischer Hof in Salzburg in 1988; they are still family owned and run. The hotel's conservatory, or Wintergarten, overlooks the fast-flowing River Salzach and the domes and spires of the Old Town.
Return to the University Library Hall for this morning or afternoon's concert.
Concert, 10.30am or 2.15pm
University, Bibliotheksaula (Library Hall)
Wihan Quartet
Mozart | String Quartet No.23 in F K.590
Janáček | String Quartet No.2 Intimate Letters
Lateness is the linking factor in this Mozart-meets-Janáček programme. Both works are their composer's last quartets. Highlighting the cello (the king's own instrument), K.590 is one of a set of three Mozart intended to dedicate to the King of Prussia. Janáček's Intimate Letters is a passionate, often disturbed distillation of his feelings for Kamila Stösslová, the inspiration of so many works from his torrential final decade.
Dinner is independent this evening. Return to the Solitär for the late evening concert.
Concert, 9.15pm
University Mozarteum, Solitär
Quartetto di Cremona
Shostakovich | String Quartet No.8 in C minor Op.110
Beethoven | String Quartet No.15 in A minor Op.132
While the string quartet is a famously abstract genre – music about music – both these works have autobiographical resonances. Composed in half-ruined Dresden, Shostakovich's Eighth Quartet is peppered with self-quotations and weaves the composer's four-note monogram into each of its movements. In the unearthly Heiliger Dankgesang of Op.132 Beethoven gives thanks to his recovery from serious illness and seems to contemplate his own mortality.

Day 5
Saturday 11 May
Return to the Wiener Saal for the third and final time, for a morning concert.
Concert, 10.30am
Mozarteum, Wiener Saal
Marmen Quartet
Wihan Quartet (Brahms Sextet only)

Ligeti | String Quartet No. 1 'Metamorphoses nocturnes'
Brahms | String Sextet No.1 in B flat Op.18
Ligeti's first string quartet was heavily inspired by fellow Hungarian Bartók's works, to the extent that Kurtág called it 'Bartók's seventh string quartet'. Like our first concert, this programme expands the string quartet, this time into a sextet. Six instruments allowed Johannes Brahms to indulge his love of warm, saturated sonorities. In his lyrically expansive B-flat Sextet he pays oblique homage both to Schubert's String Quintet and (in the slow movement) to J.S. Bach.
The afternoon is free.
Concert, 6.00pm
Residenz, Ritter Saal
Cuarteto Casals
Haydn | String Quartet in A Op.20 No.6
Mozart | String Quartet No.19 in C Dissonance
Beethoven | String Quartet No.9 in C Op.59 No.3 Razumovsky
Fittingly, our finale is a celebration of the great Viennese Classical trinity, in quartets ranging from the sunniest of Haydn's epoch-making Op.20 set of 1772 – the year the string quartet came of age – to the most extrovert of Beethoven's three Razumovsky quartets. In between comes Mozart's ever-popular Dissonance Quartet, whose harmonically nebulous slow introduction quickly became something of a cause célèbre.
The Rittersaal (Knights' Hall) has a ceiling painted about 1700 by the greatest of Austrian Baroque painters, Johann Michael Rottmayer, Under Prince-Archbishop Franz Anton Harrach (1709–1727), Rottmayr was commissioned to make a series of paintings illustrating the career of Alexander the Great, starting in the Knights' hall and accompanying the marvelling viewers through the subsequent rooms.
The final concert is followed by a gala dinner in the adjacent Caribinieri Hall of the Residenz.

Day 6
Sunday 12 May
Depending on your flight option there may be further free time in Salzburg.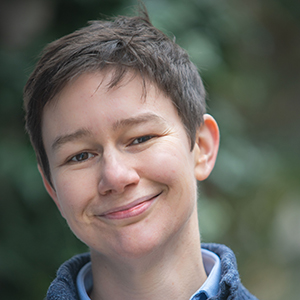 Dr Katy Hamilton
Writer and broadcaster, she has provided talks for, amongst others, Wigmore Hall, BBC Proms and the Oxford Lieder Festival. A frequent contributor to BBC Radio 3, Katy's specialism is the music of the 19th and early 20th centuries, and she is the editor of Brahms in the Home and Concert Hall (2014) and Brahms in Context (2019). Katy has taught at the Royal College of Music, City Lit, and the Universities of Nottingham and Middlesex.
The festival package
The price includes:
– Twelve private concerts in historic and appropriate buildings.
– Accommodation for five nights – choose between five hotels.
– Return flights between London and Munich (reduced price if you arrange your own).
– All breakfasts, three dinners, and interval drinks.
– Talks on the music by Dr Katy Hamilton and the musicians performing.
– Coach travel between Munich airport and Salzburg.
– All tips, taxes and admission charges.
– The assistance of festival staff and a detailed programme booklet.

Optional extras
– Joining our pre-festival tour, Habsburg Austria, 29 April–6 May 2024.
– Arriving a day early at your festival hotel.
– Details of further optional extras, e.g. two extra dinners, visits to the Mozart Autograph vault etc. will be sent at a later date to all festival participants.

Accommodation and prices
There is a choice of five hotels in Salzburg. Your choice of hotel is the sole determinant of the different prices. There is also the option of arriving at your hotel a day before the festival begins (6 May). All prices given here are per person.

Hotel Am Mirabellplatz
A 4-star hotel located on the opposite side of the Salzach river from the Old Town, near the Mirabell Palace Gardens and Mozarteum concert venues. Decor is a mixture of modern and traditional, with a slightly functional feel but comfortable nonetheless. There is no restaurant (apart from for breakfast), and most bathrooms have showers rather than baths.

Arriving 6 May (a day early)
Two sharing
Standard double/twin £3,180
Single occupancy
Standard double for single occupancy £3,650


Arriving 7 May
Two sharing
Standard double/twin £2,980
Single occupancy
Standard double for single occupancy £3,360

Radisson Hotel Altstadt
Recently awarded 5 stars, this Radisson Hotel is located in various connected buildings, with one entrance opening onto the Salzach river and the other onto one of the main pedestrianised streets in the centre of the Old Town. The breakfast room has an excellent view of the river. There is no formal restaurant, but the hotel has a bar and a café that is open for lunch and dinner. The house style is traditional with some splashes of colour. Most bathrooms have a bath with shower attachment.

Arriving 6 May (a day early)
Two sharing
Standard double/twin £3,710
Single occupancy
Standard double for single occupancy £4,410

Arriving 7 May
Two sharing
Standard double/twin £3,460
Single occupancy
Standard double for single occupancy £4,030

Hotel Bristol
An excellently-run, privately-owned, 5-star hotel across the river from the Old Town and a few minutes walk from the Mozarteum, where many concerts of the festival are held. The decor is traditional, rich and tasteful. Rooms are equipped with all mod cons, including adjustable air-conditioning. All rooms have baths with shower attachments. Other amenities include a sophisticated restaurant and bar.

Arriving 6 May (a day early)
Two sharing
Superior double/twin £4,110
Single occupancy
Standard double for single occupancy £4,710

Arriving 7 May

Two sharing
Superior double/twin £3,820
Single occupancy
Standard double for single occupancy £4,310

Hotel Goldener Hirsch
Located in the heart of the Old Town, a few doors down from Mozart's birthplace, the 5-star Goldener Hirsch is a refined, traditional hotel, decorated in a classic Austrian style. Though the decor has a rustic feel, rooms are well equipped with the amenities of a luxury hotel, with modern touches thoughtfully integrated into the traditional furnishings. The hotel has two excellent restaurants, and a bar. Service is impeccable.

Arriving 6 May (a day early)
Two sharing
Junior Suite double/twin £4,490
Single occupancy
Deluxe double for single occupancy £5,280

Arriving 7 May
Two sharing
Junior Suite double/twin £4,110
Single occupancy
Deluxe double for single occupancy £4,750

Hotel Sacher
A long-standing hotel with an excellent reputation, the 5-star Sacher is situated on the banks of the Salzach river and is a 5-minute walk from both the Mirabell Palace and the Old Town. Stylish, elegant decor in neutral tones is enhanced with antique furniture and oil paintings, and rooms have all mod cons. There are three good restaurants, a bar and a café. One of the festival concerts takes place in the beautiful hotel conservatory, with floor-to-ceiling windows overlooking the river.
Rooms with a river view and suites are available on request.

Arriving 6 May (a day early)
Two sharing
Deluxe double/twin £4,950
Single occupancy
Deluxe double for single occupancy £6,090

Arriving 7 May
Two sharing
Deluxe double/twin £4,520
Single occupancy
Deluxe double for single occupancy £5,460

Travel options
Flights with British Airways or Lufthansa from London to Munich are included in the price.
There is the option to fly out on Monday 6 May or the day before the festival begins. Please note that this is a bank holiday in the UK and that public transport may be more limited than usual.
Or you can choose to make your own arrangements for travel to and from the festival, for which there is a price reduction.
At the time of publication, flight schedules have not been released for these dates, so these are predicted schedules only. Updated flight times will be sent with the Essential Festival Information document.
Festival flight options


Arriving a day early:
Option 1
6 May: London Heathrow to Munich (LH 2473) departing at 10.50 and arriving at 13.40.
12 May: Munich to London Heathrow (LH 2476) departing at 14.45 and arriving at 15.45.


Arriving on the

first day of the festival:

Option 2

7 May: London Heathrow to Munich (BA 950) departing at 08.50 and arriving at 11.45.

12 May: Munich to London Heathrow (BA 953) departing at 16.30 and arriving at 17.30.


Option 4

7 May: London Heathrow to Munich (LH 2473) departing at 10.50 and arriving at 13.40.

12 May: Munich to London Heathrow (LH 2478) departing at 16.05 and arriving at 17.05.


Option 5

7 May: London Gatwick to Salzburg (BA 2624) departing at 11.15 and arriving at 14.15.

12 May: Salzburg to London Gatwick (BA 2625) departing at 15.00 and arriving at 16.00.

Connecting flights
It may be possible to arrange connecting flights with British Airways from Edinburgh, Manchester, Glasgow, Aberdeen or Belfast.

The no-flights option
You can choose not to take any of our flight options and to make your own arrangements for joining and leaving the festival. You are welcome to join our airport coach transfers if your flights coincide with any of the options above.
Price reduction for 'no flights': £170.

Pre-festival tour
The prices for the pre-festival tour includes the option of a return flight – out at the start of the tour, and back at the end of the festival.
All pre-festival tour participants return to the UK on festival flight option 1.
We charge for flights, if you are taking them, as part of your pre-festival tour booking. You therefore pay the 'no flights' price for the festival.
More about the concerts
Private. All the performances are planned and administered by us, and the audience consists exclusively of those who have taken the festival package.
Seating. Specific seats are not reserved. You sit where you want.
Audience size. There will be up to 140 participants on the festival. Four of our venues cannot hold this number, so at these, the performance will be repeated.
Acoustics. This festival is more concerned with locale and authenticity than with acoustic perfection. The venues may have idiosyncrasies or reverberations of the sort not found in modern concert halls.
Changes. Musicians fall ill, venues may close for repairs, airlines alter schedules: there are many circumstances which could necessitate changes to the programme. We ask you to be understanding should they occur.

Participation in our festivals is a very different experience from conventional group travel.
No repetitive or redundant announcements, no herding by elevated umbrella, no unnecessary roll calls, little hanging around. We work on the assumption that you are adults, and our staff cultivate the virtue of unobtrusiveness.
Although there will be up to 140 participants, you will often find yourself in smaller groups – the audience is divided between five hotels, and into different restaurants for some of the dinners.
For those who are not averse to group activities there are extra meals and visits to sign up to. You choose the level of participation that suits you.
We provide sufficient information to enable you to navigate the festival events without needing to be led. However, festival staff are also stationed around the events to direct you if needed.

Fitness for the festival
Some walking is necessary to reach the concert venues, but all are within easy reach of each other and the hotels (no more than 1km at the very most, often much closer than this). As all are located within the centre of Salzburg, it is much more convenient to travel on foot rather than having to rely on taxis through what are often pedestrianised areas. Many of the concert venues have stairs, and some do not have a lift. You need to be averagely fit, sure-footed and able to manage everyday walking and stair-climbing without difficulty.
If you have a medical condition or a disability which may affect your holiday or necessitate special arrangements being made for you, please discuss these with us before booking – or, if the condition develops or changes subsequently, as soon as possible before departure.
We ask that you assess your fitness, before you commit to a booking, by trying the simple exercises on the following page:
Are you fit enough to join the tour?

Combine with
Cornish Houses & Gardens, 23 April–1 May 2024
The Cathedrals of England, 24 April–2 May 2024
The Heart of Italy, 29 April–6 May 2024
Gastronomic Le Marche, 13–20 May 2024
The Western Balkans, 13–26 May 2024
Palladian Villas, 14–19 May 2024
Samarkand & Silk Road Cities, 16–28 May 2024
Medieval Heart of Portugal, 19–26 May 2024

Travel advice
Before booking, please refer to the FCDO website to ensure you are happy with the travel advice for the destination(s) you are visiting
'We had heard of the excellence of Martin Randall Travel holidays - you did not disappoint!'
'I can't fault any aspect.'
'I know no other company which sets such an impeccable standard at every level.'
'In my experience, Martin Randall Festivals are exceptional and profoundly enriching, and this was all that and more. The intimate setting allowed an intense, almost physical response to the music which was transformative.'
'What can I say? The music, the programming, the venues were all brilliant. The excellence of the performances means that will stay in the memory as pinnacles of musical experience.'
You may also be interested in...