Index
i. Introduction
iii. Meet the musicians

Introduction
Private performances of polyphony in exquisite churches and chapels in one of the loveliest stretches of southern Europe: this, the newest in our series of boundary-breaking music festivals, takes you to the Alentejo in Portugal.
Renaissance and Baroque unaccompanied polyphony powerfully provides solace in ruffled moments, companionship in joy, catharsis after troubles. Dazzling in its complexity and cleverness (and devilishly difficult to sing), polyphony can cut through to the soul with a potency and purity rivalled by few other musical forms.
Polyphony in Portugal is the latest of the music festivals following the famous and highly praised formula created by Martin Randall Travel – a package of concerts in beautiful and appropriate historic buildings with hotel accommodation, transport, most meals, talks and much else.
The Tallis Scholars, world leaders in the performance of Renaissance polyphony, provide three of the seven concerts, and the brilliant Italian group, Odhecaton, give two. You also hear twice the Portuguese ensemble Cupertinos, the finest local interpreters of their native repertoire.
The choral music composed in Portugal in the 16th and 17th centuries constitutes one of the supreme creative achievements of its time, distinguished by its emotional intensity and daring use of harmonic colour. About a third of the music in this festival is Portuguese, with Manuel Cardoso and Duarte Lobo heading the list of otherwise rarely heard composers.
The rest of the programme ranges across Europe – as did some of its protagonists, not least Josquin des Prez, who is celebrated a year on from the 500th anniversary of his death. Among the other composers are the Franco-Flemings Gombert and Brumel, Byrd and Tallis from England, Padilla and Victoria from Spain and the Frenchmen Poulenc and Messiaen – who contribute the 20th-century masterpieces. From Italy come the Miserere by Allegri and a rarely performed oratorio for soloists and small orchestra by Bononcini.

Discover the place
Imagine a white-washed town with pink pantiles and ancient alleys pushing irrational routes between soaring churches, proud mansions and work-a-day dwellings. A place where little seems to have changed for a century or more.
Imagine there are several such joyfully picturesque places. Imagine also that most are gathered around a bluff on which sit the towers of a medieval castle, and that some are ringed by magnificent ramparts – startling collisions of geometry, architecture and brute functionality, characteristic of disputed borderlands.
Now imagine these settlements scattered through an undulating landscape of holm oak, cork trees and olive groves; vines, cereals and pasture with wild flowers and horned brown cattle; where man-made structures are scarce. Next, envisage such towns being equipped with comfortable hotels, specialist shops, simple cafés and good restaurants.
Perhaps hardest of all is to imagine such a paradise with few international visitors. The cafés which spill onto the sunlit squares are patronised predominantly by local residents, enjoying a pace of life long vanished from most of modern Europe.
It seems scarcely credible that such a region could exist, but it does. Authentic, timeless, beautiful and relatively tourist-free, the Alentejo provides many of the ingredients sought by travellers.
Elvas, Vila Viçosa, Estremoz and the surrounding countryside: this is the setting for Polyphony in Portugal, our new festival of choral music.
Travelling through the Alentejo on another mission, Martin Randall wrote to Peter Phillips, director of The Tallis Scholars, to tell of the joys of the region, adding that it would be an excellent destination for a music festival. You seem to have forgotten, Peter replied, that my annual family holiday for the last fifteen years has been in the Alentejo. Thus was Polyphony in Portugal born.

Meet the musicians
The Tallis Scholars, directed by Peter Phillips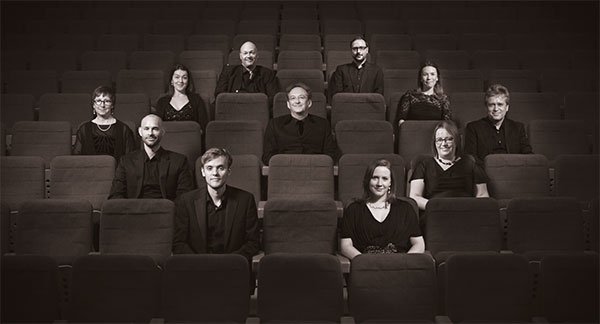 The Tallis Scholars ©Nick Rutter.

Over the course of forty-eight years, Peter Phillips and The Tallis Scholars have done more than any other group to establish sacred vocal music of the Renaissance as one of the great repertoires of Western classical music.
They have brought polyphony to a very wide audience through over 2,400 performances on five continents, and through nearly 65 recordings, many of which have won awards.
They continue to develop their unique sound, exceptional for its supple clarity, blend and beauty, and to bring fresh interpretations to music by contemporary composers as well as those of the past.
Peter Phillips founded The Tallis Scholars while an undergraduate at Oxford in 1973, and has dedicated his subsequent career to the research and performance of Renaissance polyphony. As well as conducting every performance of The Tallis Scholars, he is in demand around the world as a choral conductor and teacher.
He contributed a column on music to the Spectator for 33 years and is the author of two books. Honours include being a Chevalier de l'Ordre des Arts et des Lettres and a Bodley Fellowship at Merton College, Oxford.
The Tallis Scholars have contributed to many MRT festivals, in Italy, Spain and England. They contribute three concerts to Polyphony in Portugal.

Cupertinos, directed by Luís Toscano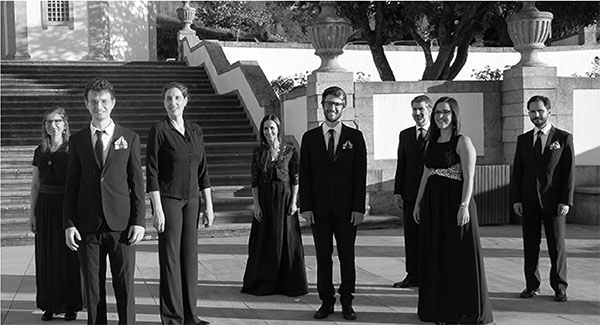 Cupertinos ©Martine Oliveira.

The finest polyphony ensemble in Portugal, Cupertinos is now becoming increasingly prized internationally. Their recording of the Requiem and Lamentations by Manuel Cardoso won the Gramophone Award in 2019 for Early Music.
They specialise in Portuguese vocal music of the 16th and 17th centuries, one of the great schools of Renaissance polyphony. They focus their efforts not only on perfecting the performance of the repertoire but also on recovering, studying and disseminating this vast and still largely undiscovered body of music.
Established in 2009 at the Fundação Cupertino de Miranda in Vila Nova de Famalicão, the group is directed by Luís Toscano. They work closely with the musicologist José Abreu. Their performances combine freshness of sound, Iberian passion and a distinctly Portuguese essence.
The tenor Luís Toscano was a chorister at Coimbra where he later studied Music at the Conservatory and Economics at the University, to which he is now attached as a researcher. He has sung with a number of consorts including Ars Nova Copenhagen, the Brabant Ensemble, Theatre of Voices and Contrapunctus.
Cupertinos provide two concerts to this festival, their first engagement for MRT.

Odhecaton, directed by Paolo Da Col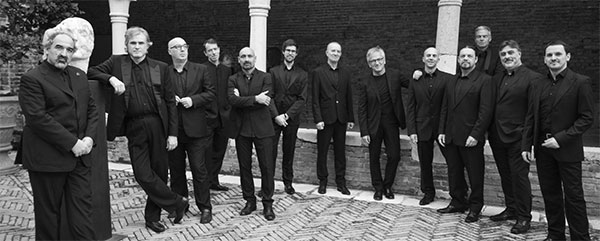 Odhecaton ©Odhecaton.

The Italian ensemble Odhecaton owes its name to the first printed book of polyphony, published in 1501 in Venice. Founded in 1998 and directed by Paolo Da Col, Odhecaton brings together some of the best Italian male voices specialised in the performance of Renaissance and Baroque vocal repertoire.
Starting with a speciality in Josquin des Prez and the Franco-Flemish composers active in 15th- and 16th-century Italy, their programmes and recordings came to embrace Gombert, Isaac, Josquin, Peñalosa, Compère, Palestrina, Gesualdo and other Renaissance masters. They also perform work by Baroque and contemporary composers.
The have appeared in Europe's leading festivals, and their recordings have garnered many awards including Diapason d'or de l'année and CD of the Year (Goldberg). Roland de Lassus is the subject of their most recent release.
For MRT, they have performed in Bologna and Siracusa, and in the Alentejo they contribute two concerts.

Fernando Miguel Jalôto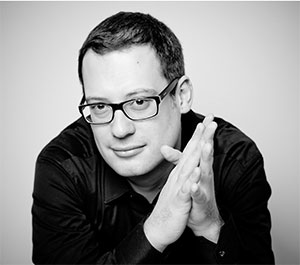 Fernando Miguel Jalôto©Michal Novak.

Miguel is a star performer on Baroque organ and an academic specialist in Baroque sacred repertoire in Portugal. He studied at the Royal Conservatory in The Hague as well as the University of Aveiro and the Universidade Nova in Lisbon.
He has performed in Portugal, Spain, France, Belgium, the Netherlands, United Kingdom, Austria, Poland, Bulgaria and Japan, as soloist or with prestigious international ensembles, working under the direction of celebrated musicians such as Ton Koopman, Paul McCreesh, Christina Pluhar, Rinaldo Alessandrini, Christophe Rousset, Fabio Biondi, Harry Christophers and Andrew Parrott.
The Artistic Director of the Ludovice Ensemble since its creation in 2004, he is the regular continuo player for the Orquestra Barroca Casa da Música in Porto, the Gulbenkian Symphony Orchestra in Lisbon and the Baroque orchestra Divino Sospiro.
Concert 1
Cupertinos
The Genius of Manuel Cardoso
São Paolo, Vila Viçosa, Elvas

The festival starts with some of the very best polyphony of Portugal's Golden Age, a monographic programme devoted to Manuel Cardoso (1566–1650). Cardoso was the presiding genius of Portuguese Renaissance music, perhaps the greatest Portuguese composer of all time.
Built around his Requiem Mass in four parts, the programme focuses on two of the most pungent moments in the liturgical year, Lent and the Office of the Dead. Embracing some of the most dramatically charged of liturgical texts, this plays to Cardoso's strengths by highlighting his particularly expressive style.
The concert is performed three times in three different places.
At the Convento de São Paolo, it is scheduled for the hour before dinner on the day of arrival in the hotel's own serenely beautiful chapel. Cupertinos move on the following day to the very pretty little convent chapel in the hotel at Vila Viçosa, with polychrome wall tiles and painted ceiling. The venue in Elvas is the 18th-century Igreja dos Terceiros, richly decorated and with an exceptionally elaborate altarpiece, reached by a lovely walk along the northern ramparts.

Concert 2
The Tallis Scholars
Josquin and fellow Franco-Flemings
Vila Viçosa, Elvas

For the first of their three concerts, The Tallis Scholars pay tribute to the quincentenary of the greatest and most influential composer of his time and the first master of Renaissance polyphony: Josquin des Prez (c. 1450–1521).
Two other major Franco-Flemish masters share the programme, Antoine Brumel (1460–1512) and Nicolas Gombert (c.1495–c.1560), magnificently represented by one of his eight settings of the Magnificat. The centrepiece is Josquin's great Missa Mater Patris, based on a motet by Brumel and probably the first true 'parody' mass to be composed.
This concert is performed twice. Elvas inhabitants hear it in the Igreja das Dominicas, an exquisite and intimate octagonal chapel dating to 1543 and fully lined with 17th-century tiles.
The rest hear it in the chapel of the Paço Ducal in Vila Viçosa, the palace where the House of Braganza was elevated to kingship in 1640 and whither they had retreated when the monarchy was extinguished in 1910. (At the time of publishing, the Ducal Palace chapel had not been confirmed; the back-up venue is the Igreja dos Agostinhos across the square, from 1677 the Braganza pantheon.)

Concert 3
Odhecaton
Secular song – frottole e madrigale
São Paolo

On the morning of day three, and for the first occasion during the festival, the entire audience converges on a single venue for a concert – the chapel at the Convento de São Paolo, the hotel deep in the countryside. Afterwards there is a buffet lunch for all in the restaurant and at tables set out in the contiguous cloister.
Odhecaton, the brilliant vocal ensemble from Italy, brings to the festival a burst of secular song from the Italian Renaissance in the form of 'frottole' and madrigals.
Frottole are an early Renaissance form of musical setting of texts which are secular – sometimes bawdy, sometimes sentimental, though to modern ears the music is otherwise. Unlike the madrigal, the songs are strophic, with the music similar in each verse and refrain.
From c. 1530 the frottola fades, to be replaced by a more free-flowing structure and a more expressive style characteristic of madrigals. This concert concentrates on the earlier phase of madrigals, most of which were composed by Franco-Flemish composers resident in Italy. One distinctive feature is that the texts are in Italian, not Latin.

Concert 4
Cupertinos
Music for the Virgin Mary
Estremoz

After lunch at the Convento de São Paolo, participants move on to the little city of Estremoz. The oldest part of the town is a citadel, encircled by medieval walls and rising through winding alleys to a glorious group of castle, palace and church – the Igreja de Santa Maria, venue for the second concert with Cupertinos.
This noble building, a cube with four great classical columns supporting the vault, a characteristic form of the Portuguese Renaissance, is the perfect venue for a programme of Marian music of the 16th and 17th centuries.
The unparalleled devotion the Catholic Church grants to Mary, mother of Jesus, has its roots in the early days of Christianity, and was consolidated by the Council of Trent (1545–1563). The magnitude and versatility of Marian themes have inspired some of the most moving and glorious moments in Portuguese music throughout the 16th and 17th centuries.
The composers featured are António Carreira, Francisco Garro, Pedro de Cristo, João Lourenço Rebelo and Duarte Lobo, and the concert includes pieces discovered by Cupertinos alongside well-known works.


Concert 5
The Tallis Scholars
Cardoso's Six-Part Requiem
São Paolo, Vila Viçosa

It's nonsense, of course, to proclaim a single piece of music as the best of an era, but were there to be an award for the finest piece of Portuguese polyphony, the six-part Requiem Mass by Manuel Cardoso would stand a good chance of winning. And if there were a further award for the finest rendition, the odds on The Tallis Scholars would be very short.
In the morning of day four, residents of the Convento de São Paolo have a performance of this magnificent piece to themselves, in their own chapel. Elvas dwellers join Vila Viçosa inhabitants that afternoon for the concert at the church of São Bartolomeu in Vila Viçosa.
Prominently situated at the top of the main square, the Praça da República, the robust façade screens a lovely Baroque interior profuse with tiles, frescoes and gilded ornament.

Concert 6
Odhecaton
Oratorio: Bononcini's Joshua
Vila Viçosa

A child prodigy, Giovanni Bononcini (1670–1747) became a celebrated composer of operas and oratorios in several of Europe's capitals. Born in Modena and trained in Bologna, his music adorned many of the great cities of Europe – Rome, Naples, Berlin, London, Vienna, Paris and Lisbon. While in England, he was the only composer to come close to challenging G.F. Handel's pre-eminence.
Paolo Da Col and Odhecaton have developed a special relationship with the melodious and expressive music of this unfairly neglected Italian composer. Il Giosuè (Joshua) is a dramatic masterpiece, small-scale only by the number of musicians, five singers and seven instrumentalists, but large in the ambition, variety and virtuosity of the music.
The handsome Igreja da Conceição (Church of the Conception) in Vila Viçosa makes an excellent venue for Bononcini's oratorio. Dominating a plaza within the walled precincts of the medieval castle, it was begun in 1570, and embellishments accumulated over the next two centuries.
Odhecaton perform to the whole audience in the early evening of day four.


Concert 7
The Tallis Scholars,

Fernando Miguel Jalôto

(organ)
A feast of polyphony
Elvas

The final concert, in the afternoon of day five, is a feast of some of the finest choral music ever composed. Great masters of the Renaissance and early Baroque from England, Italy and Spain dominate the programme, offset by plainchant and a handful of 20th-century masterpieces.
Different settings of five liturgical texts are juxtaposed. Thus we hear Salve regina and Ave Maria as chant and as polyphony by Poulenc and William Cornysh – and a fourth Salve regina with a Latin-American inflexion by Juan Gutiérrez de Padilla.
Allegri's heart-stoppingly beautiful Miserere (a Tallis Scholars signature piece) is paired with a version by Giovanni Croce, while O sacrum convivium is heard in tenderly etherial settings by Thomas Tallis and Olivier Messiaen. The festival closes with the Magnificat, the Vespers canticle which has inspired some of the noblest music ever written, in versions by William Byrd and Tomás Luis de Victoria.
Hosting this concert is the Church of the Assumption in Elvas, the city's most important church and for three hundred years its cathedral. Begun in 1517 as a Manueline basilica, it was subsequently enriched with wall tiles and a great Baroque east end.
Recently restored, the organ dates to 1777 and is one of the finest historic instruments in Portugal. Appropriate solos are interleaved between groups of vocal pieces.

More about the concerts
Private occasions: all the performances are planned and administered by Martin Randall Festivals exclusively for those who have bought the festival package. There are eight, two every day except the travelling days, one daytime and one in the evening.
Daytime concerts are in smaller halls so the audience is split and the concert repeated. Participants will be pre-assigned to either the morning or the afternoon performance. Evening concerts are before dinner on three occasions (6.00pm) and after dinner once (8.45pm).
The duration of concerts will be between 50 and 90 minutes. None has an interval, though refreshments will be available at the venue before some of the concerts.
Seating. Specific seats are not reserved. You sit where you want.
Comfort. Seating in churches is likely to be on pews. In a couple of venues heating is inadequate; expect to wear coat and gloves during those concerts.
Acoustics. This festival is more concerned with locale and authenticity than with acoustic perfection. The venues may have idiosyncrasies or reverberations of the sort not found in modern concert halls. The noise of passing water vessels is a feature in a couple of venues.
Changes. Musicians fall ill, venues may close for repairs, airlines alter schedules: there are many circumstances which could necessitate changes to the programme. We ask you to be understanding should they occur.
Index
ii. Hotel choice: the big decision
iii. Travel options

The festival package
The price includes:
— All seven private concerts.
— Accommodation for five nights – you choose from selected hotels.
— Return flights between London or Manchester and Lisbon.
— Some dinners and lunches (the number varies according to your hotel choice).
— Talks on the music.
— Travel by private coach within Portugal.
— The assistance of festival staff and a detailed programme booklet.
Optional extras:
— A choice of pre- and post-festival tours.
— Extra dinners and visits.

Hotel choice: the big decision
Your choice of hotel is a decision about more than the category and character of accommodation. It is also a question about the nature of your experience of the Alentejo.
The question is, what sort of experience do you want from the festival – one that has a large dose of countryside and time to relax around the hotel, or one that allows more opportunity to explore a lovely historic town?
In terms of comfort, facilities and service, the differences between the three hotels are not enormous. And all share the enchanting feature of occupying former monasteries. So whatever your choice – the rural Convento de São Paolo, or a hotel in the town of Elvas or Vila Viçosa – your base for the festival will be an architectural ambience which combines grandeur and simplicity, historical resonance and modern comforts. All have cloisters, formal gardens, vaulted halls, whitewashed corridors and a chapel – concerts take place in two of them. Our audience of up to 140 will be fairly evenly split between the three, along with musicians from our three ensembles.
And another thing: whatever hotel you choose, you will be able to walk to at least three of the seven concerts, and in one case, four. Coaches take you to the other locations (journeys of between 20 and 50 minutes), where you will have free time to enjoy what they have to offer.

Convento de São Paolo


The relaxed, rural option
— Located deep in countryside
— Plenty of time to relax in and around the hotel's terraces, gardens, swimming pools, halls
— Three of the seven concerts take place in the hotel itself
— More meals included: all dinners and three lunches
— We have booked the whole hotel
— Two to three hours in Elvas, Estremoz and Vila Viçosa

Relax in countryside
Occupying a monastery built on a wooded hillside in the remote Serra d'Ossa region, this is the option for those who want the opportunity to relax between concerts in a rural hotel.
The joys of the Convento de São Paolo include a wisteria-clad cloister, several terraces with orange trees and oleander and two outdoor swimming pools. From the hotel there are glorious views across sparsely inhabited countryside.
One whole day and two long mornings are spent in the hotel, plus time on the first and last days. There is no practicable way of reaching the towns independently, but there is some free time before concerts in Elvas, Vila Viçosa and Estremoz.

More about the hotel
This is a hotel of character. Not only are there the expected appurtenances of a monastery – courtyards, halls, chapel, long vaulted corridors, flights of stone stairs – but the complex boasts the largest quantity of in situ figurative wall tiles of any building in Portugal. The good restaurant spills into the cloister walks, and there are indoor as well as outdoor areas for sitting. Staff are willing but may be hard pressed at times.
Rooms are distributed between the main building and out-buildings, and vary in size and outlook. They are comfortable but not luxurious with simple décor and furnishings. All have en suite bathrooms (mostly showers, some baths) and the usual mod cons. We have grouped them in two broad categories, relating to their orientation, with suites another category. Not all bedrooms have lift access; a handful are up or down a flight of stairs.
Standard rooms, generally looking to the rear, over a terrace to the hill behind.
Superior rooms, which run off the original tiled corridors in the main building, and have far-reaching views across the estate.
Suites, of varying configurations and outlook, with separate sitting areas.
The chapel, adorned with blue and white tiles, is an excellent venue for choral concerts. Three take place here, one attended by all festival participants and two just by those staying here.
https://www.hotelconventosaopaulo.com
Further points
4 dinners and 3 buffet lunches at the Convento, one dinner in Vila Viçosa.
The option of a visit to a cork farm and winery will be sent to participants in due course, for additional cost.
Coach transfers to the four concerts elsewhere of 25 to 50 minutes.
If booking our flights, you need to choose 'option 1'. See page 18.

Prices
Two sharing (per person)
Standard twin/double £3,160
Superior twin/double £3,280
Suite twin/double £3,700

Single occupancy
Standard £3,340
Superior £3,470
Suite £4,120

Price without flights, subtract £180.

Additional nights
We can book additional nights before or after the festival, including breakfast. Please note that transfers are not included.
Two sharing (per person)
Standard twin/double £60
Superior twin/double £90
Suite twin/double £170

Single occupancy
Standard £100
Superior £120
Suite £220

Hotel Vila Galé, Elvas


Smart hotel in the centre of town
— Located in the heart of an enthralling little city
— Modern hotel in an historic building
— Most comfortable of the three festival hotels
— Three of the seven concerts within walking distance

Elvas, the town
Elvas is that increasingly rare phenomenon, an excellently preserved city of historical importance and great architectural interest which carries on with daily life as it has for generations – and is not overwhelmed with tourists. Winding, narrow, whitewashed streets lead up (and down) to some incredible churches, palaces, squares, shops and restaurants.
The larger (and hillier) of our two city bases (population 16,500), Elvas is close to the border with Spain, and on a clear day you can just make out Badajoz. It is no coincidence that it is famous for its fortifications of the 16th, 17th and 18th centuries and played a role in Wellington's Peninsular War (there's a small British cemetery here). It is known also for its exquisite sugar plums.

Luxury in austerity
Opened in 2019, the Hotel Vila Galé is the most luxurious of the three selected hotels. The imposing 18th-century monastery buildings, with a monumental cloister with Corinthian columns at their core, had become badly dilapidated before conversion, and restoration has been thorough.
Modern services and facilities, together with contemporary décor and furnishings, have been inserted into historic fabric which has been scraped and scrubbed and plastered to perfection. Attractions include a good restaurant, a range of communal areas and a spa with two swimming pools, one indoor, one out.
Bedrooms are comfortable; standard rooms are lofty and spacious, family rooms and suites even more so. In contrast all bathrooms are small and only have showers, not baths. Service is excellent – welcoming and efficient. However, if you are ill at ease with cutting-edge design and high-tech facilities, this may not be the option for you.
www.vilagale.com/pt/hoteis/alentejo/vila-gale-collection-elvas

Further points
— Two days entirely in Elvas, five coach journeys to/from concerts elsewhere of 25 to 50 minutes
— Three dinners in the hotel and nearby restaurants, and a buffet lunch at the Convento de São Paolo.

Prices
Two sharing, per person
Standard twin/double £2,980
Family twin/double £3,090
Suite twin/double £3,370

Single occupancy
Standard double £3,170

Price without flights, subtract £180

Additional nights
We can book additional nights before or after the festival, including breakfast. Please note that transfers are not included.
Two sharing, per person
Standard twin/double £60
Family twin/double £70
Suite twin/double £110

Single occupancy
Standard double £100

Pousada Vila Viçosa


One of the town-centre options
— Traditional hotel in the town centre
— Long-established hotel in a 16th-century convent
— Four concerts in the town, with two full days spent here
— We have booked the whole hotel
— The choice between here and Elvas largely a matter of hotel style

Vila Viçosa, the town
This is a town built with style, ambition and a firm hand on the planning. The nearby cluster of marble quarries explains lavish use of the material in the buildings.
The castle precinct, housing the beautiful Igreja de Conceiçao, rises up one (gentle) incline and a further church crowns another, while a very appealing square joins the two. And of course, there's the palace.
Vila Viçosa was the base of the House of Braganza, a ducal family which became royal from 1640 when the scion became King John IV – and the Alentejo was swept into prominence. The family's grand Renaissance-style palace occupies one side of the Terreiro do Paço, their pantheon and a seminary sit opposite with the hotel on another side.
Whiling away a sunny day here would be easy, out and about in the town or relaxing in the hotel.

Convent for aristocrats
Pousadas, like Spanish paradores, are historic buildings converted into hotels. Originally restored and operated by the state, they are now privately run.
The Convento das Chagas de Cristo was founded by a Duke of Braganza in 1514 for aristocratic ladies. Nominally following the rule of the Franciscan order of Poor Clares, it seems they lived in some style.
Wrapped around the two-storey cloister, an alluringly austere sequence of vaulted chambers contain sitting rooms furnished with appropriately grand furniture and inviting sofas, the bar and the restaurant. This exudes old-fashioned elegance with white tablecloths and glinting glasses and silverware. Outdoors, there is a patio with pomegranate trees, Mozarabic-style gardens with water features and a swimming pool.
Bedrooms are fairly simple, as is to be expected of a former nunnery, though well equipped with classic traditional furniture and en suite bathrooms. Some have balconies and superior rooms are more spacious. Half a dozen bedrooms are up a short run of stairs, without lift access.
www.pousadas.pt/uk/hotel/pousada-vila-vicosa

Further points
— Two days entirely in Vila Viçosa with no coaching, five journeys to/from the other concerts of 40 minutes or less.
— Three dinners in the hotel and nearby restaurants, and a buffet lunch at the Convento de São Paolo.
— Located midway between Elvas and the Convento de São Paolo.

Prices
Two sharing (per person)
Superior twin/double £2,980
Suite twin/double £3,140

Single occupancy
Classic double £3,170
Superior double £3,290

Price without flights, subtract £180.

Additional nights
We can book additional nights before or after the festival, including breakfast. Please note that transfers are not included.
Two sharing (per person)
Superior twin/double £60
Suite twin/double £130

Single occupancy
Classic double £100
Superior double £120

Travel options
Flights with Air Portugal (TAP) from London or Manchester to Lisbon are included in the price.
Or you can choose to make your own arrangements for travel to and from the festival, for which there is a price reduction of £180 per person.
Rail travel from London: unfortunately, current schedules do not allow us to offer an option to travel by rail.

Festival flight options
Option 1
22 May 2022: London Gatwick to Lisbon (TP1339) departing at 10.40 and arriving at 13.15.
27 May 2022: Lisbon to London Heathrow (TP1350) departing at 15.00 and arriving at 17.45. At the time of publishing, the only flight to Gatwick on 27 May departs Lisbon at 07.00.
Please note: participants opting to stay at the Convento de São Paolo must take Option 1 in order to arrive in time for the first concert.

Option 2

22 May 2022: London Heathrow to Lisbon (TP1367) departing at 11.20 and arriving at 14.00.
27 May 2022: Lisbon to London Heathrow (TP1364) departing at 16.05 and arriving at 18.55.

Option 3
22 May 2022: Manchester to Lisbon (TP1317) departing at 10.35 and arriving at 13.25.
27 May 2022: Lisbon to Manchester (TP1314) departing at 13.15 arriving 16.15.

The no-flights option
You can choose not to take any of our flight options and to make your own arrangements for joining and leaving the festival. You are welcome to join our airport coach transfers if your flights coincide with any of the options above.
easyJet fly from Gatwick and Edinburgh. Schedules are likely to change and so are not published here. See https://www.easyjet.com.
Price reduction for 'no flights': £180.

Pre & post festival tours
The prices for pre- and post-festival tours include a return flight – out at the start of the tour (or festival), and back at the end of the festival (or tour). If you opt to book our flights, we charge you the full price for your pre or post-festival tour, and the price of the festival without flights.
All pre-festival tour participants return to the UK on festival flight option 1.

Fitness for the festival
Reasonable fitness and agility are necessary to enjoy this festival. The towns visited all have some up and down; Elvas is the most demanding (but participants can move at their own speed). Vila Viçosa has only modest ascents. Coaches cannot enter historic centres and taxis may not be available, so once in the town concert venues have to be approached on foot.
Added to this, streets and squares are often cobbled or unevenly paved.
We are happy to talk to you about the terrain, and which base might suit you best.
If you have a medical condition or a disability which may affect your holiday or necessitate special arrangements being made for you, please discuss these with us before booking. If the condition develops or changes subsequently, as soon as possible before departure.
Are you fit enough to join the tour?

Travel advice
Before booking, please refer to the FCDO website to ensure you are happy with the travel advice for the destination(s) you are visiting.
You may also be interested in...